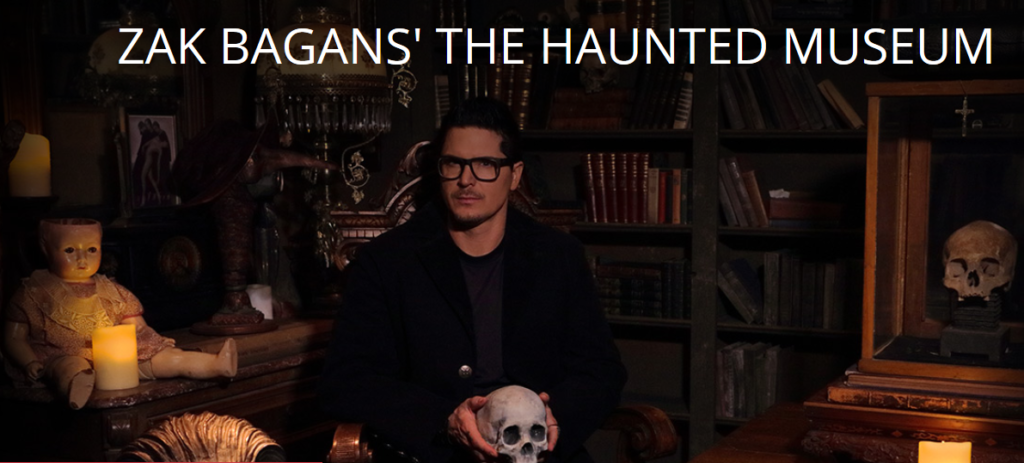 Zak Bagans' Museum Have you ever wanted to be properly scared witless? Then you simply must take the time to visit Zak Bagans' The Haunted Museum. Steel your resolve and steady your breath in preparation for a visit of what can only be described as frightfully decorated architecture.
Who is Zak Bagans?
If watching TV shows themed around demons, ghosts and all other manner of paranormal activity is a favorite activity for you, then Zak Bagans must be a familiar name.
Zak Bagans has come to be celebrated countrywide as a television personality, actor, author and paranormal investigator with a specialty in all matters haunted and macabre. He has brought all his unsettling, fear inducing collections together, birthing "Zak Bagans' The Haunted Museum" which you too can visit today!
So what frightening revelations are you likely to see as Zak Bagans museum main attractions?
The Dybbuk Box
Have you always wanted to witness the products of hauntings by malicious spirits? Coming straight from the annals of Jewish mythology is the legendary Dybbuk box, which is the living testament to the unrelenting visits from spirits of the dead.
Steel yourself to hear the chilling story of this legendary wine box, said to be passed down through generations, finally ending up as the Zak Bagans Museum main attraction.
Grapple with the fear that that all of its owners have experienced as records of unending nightmarish events plagued their very lives.
The VW Death van
What do you believe about death? Have you ever wondered if the people wishing for this release ever got their wish? Former infamous pathologist Jack Kevorkian was a man who sought to make this happen, euthanizing his patients right in the back of his 1968 Volkswagon Vanagon.
Now here at the Zak Bagans Museum, Las Vegas residents can get to tremble in fear at a firsthand sight of what many describe as the "death van".
The Propofol Chair
Try to not be crippled in fear as you witness the Propofol Chair, believed to be the seat in which Michael Jackson's doctor sat as he regularly administered the drug that many believe killed him.
A little bit of the King of Pop's spirit possibly still lingers around it. And in this haunted museum, Las Vegas patrons can see it for themselves. Take a closer look at what remains of the fallen star's legacy, as part of this rightfully terrorizing tour.
How Do You Get Yourself A Seat On This Wild Ride?
Speaking of visits, you can grab yourself a ticket to this unsettling tour if you live in or are within Las Vegas.
Reserve a spot here. yourself and your loved ones an appropriate viewing time slot.
One and a half hours are more than enough for you to face your feelings of dread as well trained instructors and guides usher you through Zak Bagans museum main chilling attractions.
Take part in a journey designed to chatter your teeth, catch your breath and maybe even churn your stomach at Zak Bagans Haunted Museum, Las Vegas.
Our Love Las Vegas community has provided some excellent feedback on Zak Bagans Museum.
If you prefer something little tamer, check out these shows.
Please follow and like us: