Whisky Attic Las Vegas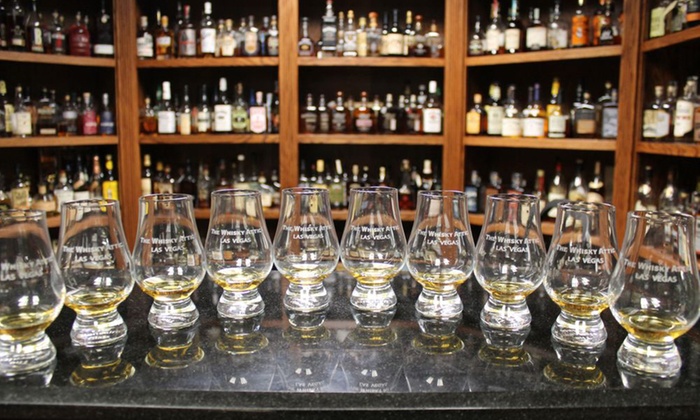 There is a reason why Whisky Attic has an unmatched reputation when it comes to whisk tasting. The company slogan: Learn Taste Enjoy has it all. Whisky Attic offers a memorable experience that will leave your glands begging for more. But why should you choose Whisky Attic Las Vegas?
Diversity in Whisky Products
Whisky Attic does not just offer the best but the best of the best. You have an array of whisky brand to choose from. The company provides diverse options for beginners as well as industry veterans. The diversity guarantees you a category that will suit your budget without breaking your bank.
You can choose an introductory taster offer which is the cheapest. It will be a fun-filled experience as you get to experience the taste of the top 5 whisky brands of your choice. If you want to have a more expansive experience with tasting as a newbie or experienced drinker, you can go for an extended tasting package. Apart from tasting, you will also get a whisky dram that matches your tasting experience.
If you have a preference for any country's whisky brands, Whisky Attic has more than you can take. From the mouth-watering Japanese whisky to the ancient Ireland brands. You can also choose to take a whisky trek to our neighbors in the North: Canada. In case you want to have a taste of new entrants into the market, you can have an experience with French or Mexican brands.
Location Las Vegas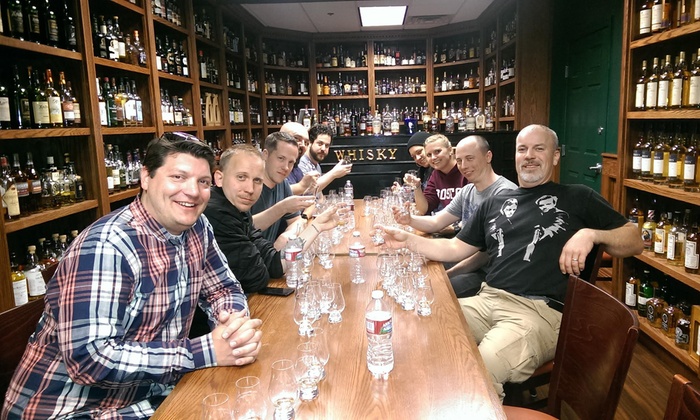 The City of Las Vegas is renowned for its partying lifestyle. You can never go wrong with the choice of this destination if planning a party with your friends. Whisky Attic is located a few miles from the Las Vegas Strip. It will only take you a few minutes to navigate through the streets to the company premises.
Professional Tasting Experience
The Attic does not just let you take a journey through tasting without giving you background information. The staff understands what informs your tasting experience. The professional tasters take you through the history of tasting through sensory perception. You get detailed information about your personal whisky profile preference.
This journey helps you make an informed decision about your preferred brand without impulse. You are not taken over by instant gratification of your taste glands. The objective is to give you a memorable experience with the whisky of your choice.
Specific Brand Experience
Do you want to try out Bourbon or Scotch Brands? Then Whisky Attic will give you an experience of a lifetime. Stocked in all the top Bourbon whisky brands from the old school to the new school, it is an opportunity you can't miss. You will entertain your glands with more than 5 different whiskies at considerable rates.
If you want something luxurious, then Scotch whisky will not disappoint. It does not matter whether you are a newcomer or a veteran drinker, Attic has something for you. The well-aged whisky will offer nothing short of a mesmerizing tasting experience.
Affordable Non-Drinking Seminars
If you are after knowledge about whisky tasting, Whisky Attic has got you covered. The company offers information-packed seminars to help you understand tasting and assessment. With this knowledge, you can make a better decision about the best brands for you or your customers.
In a world full of tastes and aromas, confusion might set it. But that does not have to be the experience. Get exposure to the world of whisky and it will be easy to make the right decision.
Other The Whisky Attic Offers
Are you panning a private party ? Let Whisky Attic take care of your guests at considerable rates. You can reserve the premises for bachelors or bachelorette parties, military events, graduations, birthday parties, celebrity parties, among others.
You will enjoy discounted charges for your group. Whisky Attic takes care of individual preferences without asking you to dig deeper into your pockets. You will definitely fall for the industry competitive rates.
Other bachelor party ideas => http://www.lovelas.vegas/bachelors-party-vegas/
The Whisky Attic Conclusion
Because Whisky Attic cares, you should carry along your ID card. All patrons should be above 21 years. The company strictly adheres to the industry regulations and does so to protect its customers. You should make prior booking to avoid any inconveniences of limited space or waiting period.
You have no excuse but to try Whisky Attic. You will definitely learn, taste and enjoy as the company slogan suggests. If you want to set up a whisky store or to have an experience of different whisky tastes, go for Whisky Attic. You can make better decisions under the guidance of a professional taster. Treat your taste glands with an unforgettable moment with the best whisky brands across the globe.
Don't go for anything short of the best!
Please follow and like us: