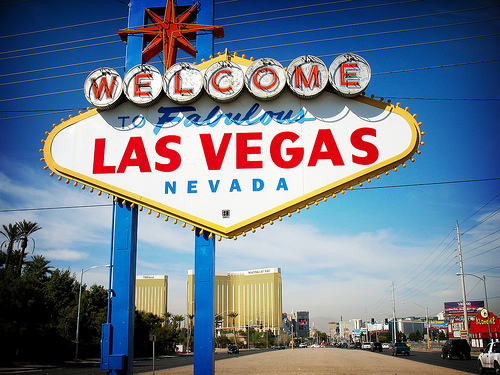 Is Las Vegas safe? Many people ask this question about Vegas safety level. Of course, a lot of this depends on our behavior and choices. Be alert. Some of these tips may not apply to you. Take what you like a leave the rest.
While on The Strip, or Fremont you may feel safe with the crowds,the lights, the police presence. Venture off a block or (by yourself ) things can be very different. Just knowing about these off limit areas may save an unwanted incident.
Some of these tips from Love Las Vegas FB Group may seem obvious. But in the moment,our common sense can get lost.
Take a look at new Nevada Laws 2020.
Just because you can….
"The only tip I have is… just because you can doesn't mean you should. _ Tracy B.
Careful at the bridges on The Strip
Zero Tolerance
If you break the law, know that Nevada is a zero tolerance state. There is plenty of fun to have. Just keep it legal.
Jay Walking Do NOT do it.
While jay walking was acceptable to some in NYC, it is under no circumstances acceptable here in Las Vegas. It is illegal. And it is enforced. Way too many pedestrians get hit every year. https://news3lv.com/news/local/december-has-been-2019s-deadliest-month-for-pedestrians
Bar and club drinking
Don't leave drink unattended. Don't drink more than you can handle.
Bring travel mug or covered containers to drink out of. Many clubs and bars let you use them. Amy.local
Strip Club
Ask to see your bill before you pay it at the strip club. Vula
Wallet and Purse Safe
Do not make it easy on thieves. Wallet in front pocket . Purses on shoulder. Or try a fanny pack. Or many use a neck pack. Available on Amazon for under $20 Travel Neck Pouch Neck Wallet/
"I use a paper binder clip as a money clip works great and it's cheap and strong. Any thing I don't need with me I leave in the room safe. Terry
Carrying cash
Carry cash for tipping and gambling. Don't carry alot of extra cash around.
Be aware of your surroundings
Notice if someone is following you. Pay attention if you are in a restroom alone. Is Las Vegas safe if you are by yourself, drunk on a dark street? No. Did you leave your drink unattended?
Keep Cell phone charged
You never know how long you will be out and about! You might get lost from your group.
People handing out cards
These people are annoying. Tell them you are a local. They will leave you alone.
Bringing strangers to your room
Must you? Just Cover up if you do.
Buy weed at dispensary
It is legal here. You will know what you are buying. Why take risk on buying weed on the street? Here are the NV Weed Laws.
Vegas Safety
1) Don't invite anyone to your room
2) Don't go to anyone else's room
3) Unless you're the type of guy who normally has attractive women sit down next to you to strike up a conversation, that woman who just sat down next to you to strike up a conversation is probably a hooker
3) Avoid areas where there aren't a lot of people
4) If someone offers you "free show tickets" don't fall for it…it's a time share presentation & it will wreck your day
5) If you have a bad feeling about something/someone, trust your gut
6) If everyone starts running, follow them Jeff W.
Wear a condom, don't take x from a stranger, coney hot dogs is open all night, the weed in Vegas sucks, when you get arrested don't pick up the soap just let it sit there and walk out of the showers . Tim S.
Venture off the beaten path by a block or two different story there are some very bad evil predators that live in or frequent Vegas don't let the safety feeling of being on the strip or under the canopy fool you for a minute. Terrence W.
Las Vegas is the 5th worst city for pedestrian deaths in the country. It is dangerous to walk here. Not only because you could get plowed down or a jaywalking ticket but there is a lot of theft and violent crime here. Remember, there's a lot of money flying around here. I'm a local. The Strip is pretty safe but a lot of Vegas is not. If something looks "close enough to walk to" then it's also cheap enough to Uber to. Some advice us locals use. If someone tries to get pushy selling you something tell them you live here or you are a local. They leave us alone every time. Amy D.
Additional Las Vegas safety tips
When we travel to Las Vegas we always designate a home base : outside a dwelling- a meeting place ; if anyone gets separated, anything major goes down. So we can do a headcount. Agnes S.
Stick to the strip and don't wonder off the beaten track Amy R.
Stick to the Strip and Downtown. Do not walk in between to get to one or the other. Bad neighbourhoods. Dont flash your cash around either as it makes you an easier target. In Downtown, furthest point i walked was to the container park, about 10 minutes walking from Slotzilla. Didn't walk any further than that as could tell it wouldnt be so safe. Buses run 24/7 so catch them if venturing between the Strip and Downtown. Adam P.
Hope this answers your question: Is Las Vegas safe? Many people report they never felt unsafe in Vegas. Chances are they stayed in safe areas, They didn't wander off into a lonely dark street. Hopefully, these tips will help you have a safe visit. Feel free to share any of your tips for staying safe.
Are you curious about drinking tap water in Las Vegas? check out our post http://www.lovelas.vegas/can-you-drink-tap-water-in-vegas/on this issue.
Brent C. Rick S. Terry M. Terrence W. Joey H. Mary E. Bob K. Diana H. Tracy B. Gomar H. Jon Y. Amy D. Love T. Amy R. Kari G. Vula M. Joanna Shady M. Trae Carina M.Amy R. Adam P. Myke Matthew H. Steven S. Benny K. Whendal M. Bubba P.Meesh A. Levon G. Christopher W. Stefani V. Agnes S.
All of the above from Love Las Vegas FB Community contributed to this post on Las Vegas safety. If I left your name off, please let me know. If you want your last name included, I can add it.
Please follow and like us: