How far is Las Vegas? As kids, we used to ask our parents on road trips, how much farther, how much longer. Now we ask how far is Vegas, our second home, our favorite place etc.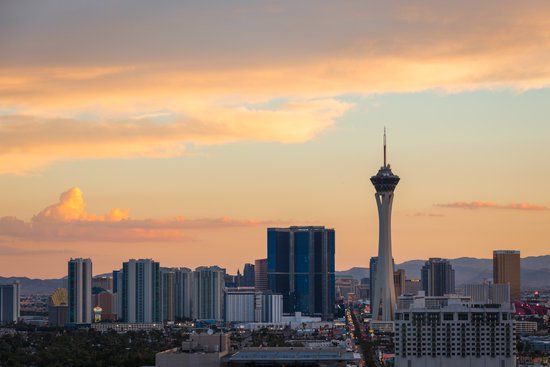 Las Vegas is popularly called sin city, and also popularly known as the city which never sleeps. Las Vegas is known for its casinos and slot machines. No wonder this city carries proudly the title, " the gambling capital of the world".
How far is Las Vegas? You can click here to find out exactly.
Many have made millions from this city, yet many have lost millions. This is such an amazing city. You must have come across Las Vegas one way or another.
Well, weep no more. This guide is here to save you. In this article you can find the answer to your question; How Far is Vegas? Where is Las Vegas?
Backround
Las Vegas is a city which you can find in the state of Nevada in the United States of America. If you want to take a flight there or you understand how navigation works, you can locate it on latitude 36.17 and longitude -115.14. It is also found about 613 meters above sea level. Currently, the population shows that this city has about 641,676 people living there. A great number of its population are whites. It is the biggest city in Nevada.
A brief description This city never stops. Sin City is awake in the morning, afternoon and even at night. This city is well known for its wild parties and glamour. But it is also known as a destination for its convention business.
Vegas also boasts interesting landmarks,tourist attractions, shows, and dining. Some of you may cringe, but many of us enjoy the family attractions here in Las Vegas. There really is something for everyone. Some enjoy In-N-Out-Burger while others enjoy Robuchon. Some like Red Rock Canyon, while others prefer the Green Door. To each his or her own.
History
It is generally known that water springs were found in 1829 around the Las Vegas Valley and as such many people stopped here on their way to California. This city attracts single people, couples and even families. The food in this city is equally good. You can have buffets in a good number of world-class hotels. The entertainment is just mind-blowing. There is so much to do that you could never really got through everything.
Las Vegas has been known for a long time for its gambling. Gambling is legal. It is socially accepted as well. Although it is not acceptable in many other states. Currently millions of people troop into Las Vegas to play slot machines every year. Las Vegas alone has more than 200,000 of these machines scattered in various parts of the city. It is also a great place to get married. It is reported that hundreds of weddings take place in the Las Vegas chapels daily.
Vegas Attractions
Once you can arrive in LV, the rest of your trip is very much affordable. The popular Strip houses the largest hotels in the world. It is located about 4.1 miles of LV Boulevard outside the city in what is known as the Clark County.
LV Blvd is home to the most famous casinos including The Bellagio, The Wynn, Venetian, Flamingo Hilton, the Luxor Las Vegas hotel and casino, the Planet Hollywood. The well known MGM Grand know for its hot dance clubs providing beaming entertainments for visitors. Many of the hotels in even grant tickets to visitors to attend some of the hottest shows happening in the Vegas strip.
The fun in Las Vegas massive. All you need to do is to follow the directions, get to Nevada, then Las Vegas, and enjoy the city that never sleeps. How far is Vegas? Well it cannot be that far. Once you are here you forget about all of the trains, planes, buses,cars you took to get here.


Love Las Vegas Facebook Page responds
Denmark, and dont care the flight, because i will be in SIN CITY when i land… 🙂 Henrik
Approx 5000 miles or 10 hour flight. Gary
5072 miles, but it's worth it : Sandra
I live here, thank god!! Kristina

Please follow and like us: