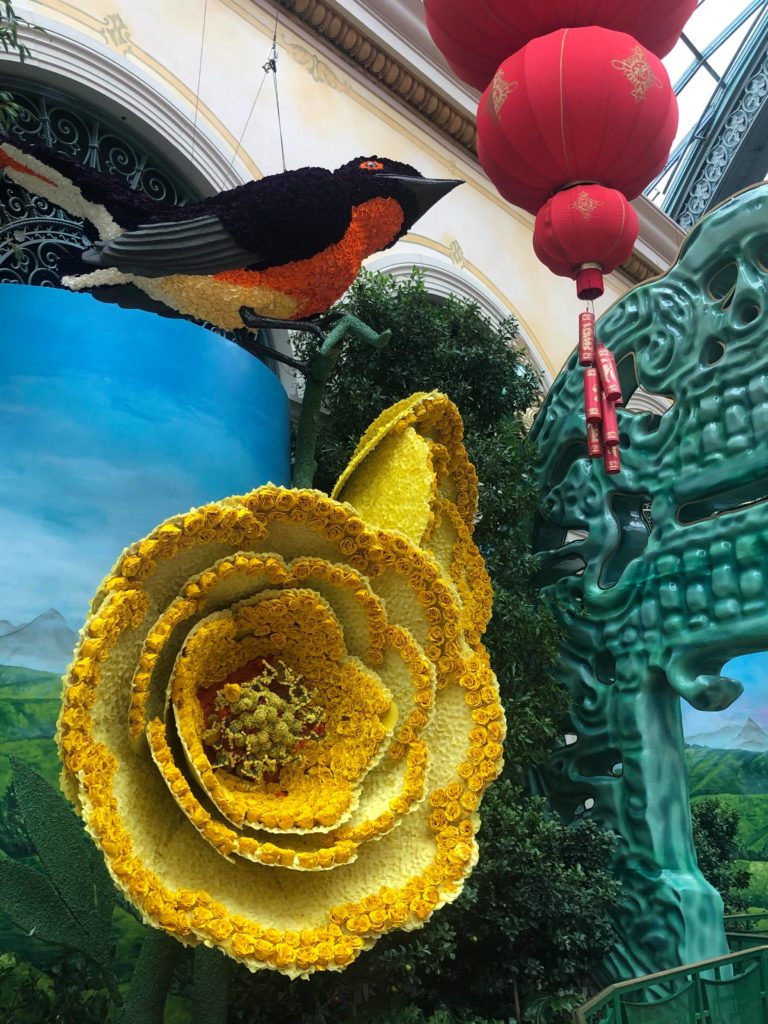 Top 20 best free things to do in Las Vegas: Can the Sin City offer you things for free?
Free things to do in Vegas? Yes, Some of the best Vegas tips are shared here.
The glamorous city of Las Vegas is all about gambling, shopping, fine dining, entertainment and exotic nightlife. It is not a denying fact that Las Vegas gives you some of the best entertainment you could ever imagine. Las Vegas is not only America's tourist capital but it is rightly nicknamed as the entertainment capital of the world too.
Millions of tourists visit Las Vegas each year to soak into the city's nightlife and intoxicating environment. If you are a budget traveler planning a vacation in Las Vegas, there is no problem at all! You find plenty of free things to do in Las Vegas which are equally entertaining. This bucket list summarizes the top 20 best free things to do in Las Vegas.
But do you know?
Las Vegas is the home for 19 of the world's largest hotels out of 25 in numbers.
People living in Las Vegas love eating shrimp and the consumption is over 60,000 pounds per day.
Las Vegas remains as America's top wedding destination with more than 300 marriages taking place in the city every day.
There is a restaurant in Las Vegas offering free food to people weighing more than 350 pounds. The Heart Attack Grill Restaurant is popular in the city for this unique offering.
All the man-made lakes and fountains in the city have grey-water which is actually the recycled water from showers, bathtubs and sinks.
Having said so, let us find out how you can spend a budget holiday in Las Vegas. Is it true that 'Sin City,' can offer you things for free? Let us read through about the top 20 best free things to do in Las Vegas.
The Top 20 best free things to do in Las Vegas
Get a free Drink at the Casinos – The Casinos at Las Vegas are not the only place for Gambling but gives you a chance to get a free drink too. Visit any casino and either play any game, watch someone playing or tip the waiter, there are high chances for you getting a free drink.
Watch free circus show – Enjoy watching world's largest permanent circus show at the Circus Circus hotel-casino where Jugglers perform different stunts above the casino floor. This is a ten minutes show that runs every half an hour daily from morning 11 am until midnight.
Free Chocolate Tour – Visit the Ethel M Chocolate Factory and Hershey's Chocolate World and wander around looking at the large collection of chocolates.
Bellagio's Arcadia – This is an amazing place where you over 45,000 flowers, 1,950 shrubs and 20 trees spread across the large 14,000 square-foot flower garden.
Experience Hiking – You get an opportunity for a free hiking experience at the Red Rock Canyon National Conservation Area. The entire hiking trail is filled with beautiful plants and animals. This adventure experience comes for free during your trip to Las Vegas.
Enjoy the free water-fountain show – Enjoy an amazing musical water fountain show at the Bellagio. This is one of the top tourist's attractions in Las Vegas. This beautiful show takes place every day from Monday to Friday between 3 pm to 8 pm. The dancing water fountain with the musical beats at the backdrop of dazzling lights and nice city atmosphere give a mesmerizing experience.
Visit Hoover Dam – The Hoover Dam is a nice place with amazing picturesque beauty, and it's a free attraction to visit. This is a dam build with some historical significance and one of the top-rated family attractions in Las Vegas.
More free things to do in Vegas
Enjoy the wildlife habitat at the flamingo – The Flamingo Hotel and Casino, Las Vegas is an amazing place for experience wildlife. The hotel features a 15 – acre open ground where you find a variety of exotic birds, fishes, turtles and a beautiful flock of Chilean flamingos. There is no entry fee to this place, and it's a completely free attraction.
Visit LINQ Las Vegas – LINQ Las Vegas is an amazing place for car lovers at the Linq Hotel on the Strip. The Auto Collection is actually a car museum located here with a large collection of classic vintage cars on the display. From 1961 Volkswagen Micro Bus to the 1941 Dodge Military Power Wagon all forms a part of the large car collection. Visiting this place is absolutely free and it remains a unique experience too.
Visit Downtown Container Park -The Downtown Container Park is a nice place to visit in Las Vegas and that too for free. This is a premier shopping destination with many retail stores, restaurants and great nightlife. The park is built from repurposed shipping containers and a great place for complete family entertainment. There is a play area for children with lots of interactive activities.
See an erupting volcano show in front of the Mirage Hotel – The Mirage Hotel is one of the Las Vegas popular hotels. A free show is hosted every night in front of the hotel featuring an erupting volcano spewing fire and lava. Watching this show is undoubtedly one of the best free things to do in Las Vegas. You can watch this spectacular show every day starting from 8 Pm in every consecutive hour.
Free live entertainment on Fremont Street – The Fremont Street at Las Vegas in a happening place. You find many live entertainment, concerts and light shows happening on Fremont Street. Strolling around the street and enjoying these entertainments are one of the best things to do in Las Vegas.
Watch the Aquarium at the Silverton Hotel – There are so many beautiful places to see in Las Vegas and the Aquarium at the Silverton Hotel is one of them. This large aquarium holds over 117,000-gallons of water and has over 160 species of fish from around the world. There are nice sitting arrangements where you can sit and enjoy the view or simply stroll around the aquarium.
Visit Caesars Palace and enjoy watching the Fall of Atlantis fountain show, an animated show displaying water and fire. You find lots of special effects used during the show as it narrates a tale about the kingdom of Atlantis. Don't forget visiting the nearby aquarium that has over 300 saltwater fishes.
Enjoy the world-class art collection at City Center for free. Over here you find different types of sculptures, paintings and a massive 67-acre art gallery. Spend unlimited time exploring the paintings and sculptures and enrich your experience.
Visit Carnival Court and enjoy listening to live bands and DJs offering you a festive environment throughout the day. This is a street party centre and is an immensely popular place. It certainly ranks among the top 20 best free things to do in Las Vegas.
Experience a unique shopping experience at The Grand Canal Shoppes which is a 500,000 sq ft shopping mall built in Venetian Style. Like the floating city of Venice, you find here gondolas riding on the canal passaging through the centre of the Mall. Visiting this place certainly remains a unique experience and it comes free of cost.
Visit our Love Las Vegas community for up to date tips on your Las Vegas visit.
Visit the Choo Choo tunnels and experience hiking along the massive dark tunnels. These tunnels were made blasting the hills to transport materials used during the construction of the Hoover Dam. Hiking inside through these tunnels remains a great experience.
Visit The Banger Brewery and find out how craft beers are brewed in this fine local brewery. Touring this brewery is free, and it remains a great experience. This tour is also ranked among the Top 20 best free things to do in Las Vegas.
Take a photo with the welcome to fabulous Las Vegas sign. This is the most photographed place in Las Vegas since 1959 when it was placed. Visiting this place certainly remains in the list of Top 20 best free things to do in Las Vegas
Tips to save money in Las Vegas
Plan visiting Las Vegas during the week as on weekends the hotel rates are sky-high.
Buy the Las Vegas, explore passes and save money on the entrance tickets for popular attractions.
Look for cheaper deals and book major attractions online.
Happy Hours are quite popular in the restaurants of Las Vegas when getting additional discount on food and drinks. Keep an eye and grab your discounted meal during Happy Hours, and you can save a lot.
Buy Las Vegas show tickets online as there are lots of discounts available for online purchase.
Find free publication magazines those having discount coupons.
To get discounts on shopping get products from factory outlets. Many popular outlets sell branded products at a discounted price.
When you book the hotel make sure you have the airport shuttle service.
Can Sin City offer you things for free?
There is absolutely no doubt about the countless free experiences for you to enjoy during your trip to Las Vegas. If you are tight on your budget and that is probably stopping you to visit Las Vegas, don't get worried. Try all of these free experiences during your budget trip to Las Vegas. It's a fact that the Sin City offers many free attractions of which the 20 best free things to do in Las Vegas are discussed over here.
How to reach Las Vegas?
Reaching Las Vegas is very easy and convenient. The McCarran International Airport, Las Vegas serves excellent connectivity with all the major airports in the world.
There are multiple career airlines connecting this airport with North America, Europe, and Asia. Almost all US cities have regular flights to Las Vegas. Major airlines operating from this airport are British Airways, Frontier Airlines, Southwest Airlines, Virgin Atlantic, etc. Travelling by Bus remains convenient if you are travelling from any other US city to Las Vegas. From Los Angeles, it takes only five hours to reach Las Vegas by Bus.
What is the best time to visit Las Vegas?
Las Vegas is a year-round destination however March to May and from September to November is considered as ideal months to visit Las Vegas.
What are the other Las Vegas attractions?
The list of attractions in Las Vegas is many and the best ones are – The Strip, the Grand Canyon, Caesar's Palace and The Colosseum, Mandalay Bay, Neon Museum, and Luxor Hotel.
Hope you found some awesome free things to do in Vegas
Please follow and like us: