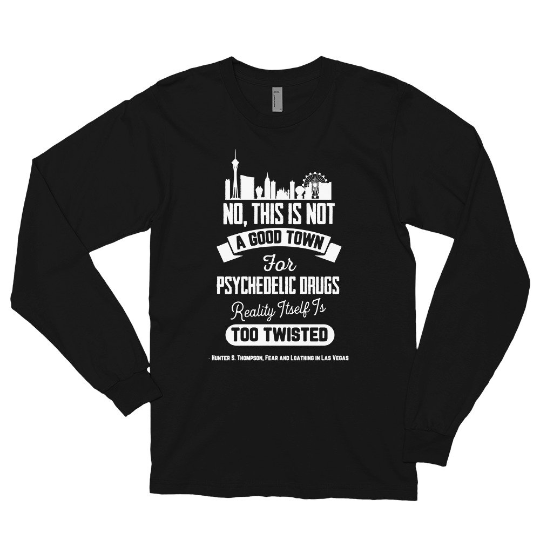 Get this high-quality luxury themed t-shirt from us!
Fear and Loathing in Las Vegas t-shirt is a must buy for many of you. 🙂
Hey Las Vegas lovers, how about showing off that you're a proud Las Vegas resident or gifting it to someone. The t-shirt rocks and would fit anyone just perfectly as it comes in different sizes.
This t-shirt's theme is from Hunter Thompson's "Fear And Loathing In Las Vegas" which depicts a searing journey into the heart of the American Dream. Support the American Dream by getting this t-shirt. It would look fabulous on you. Well, you never can tell till you find out.
Of course, as you know, Las Vegas is a beautiful city with beautiful people that love beautiful things. Our t-shirt is one of such things. Imagine putting it on, with that amazing jeans and rocking it with your favorite sunglasses. Wow! You'd look like a snack!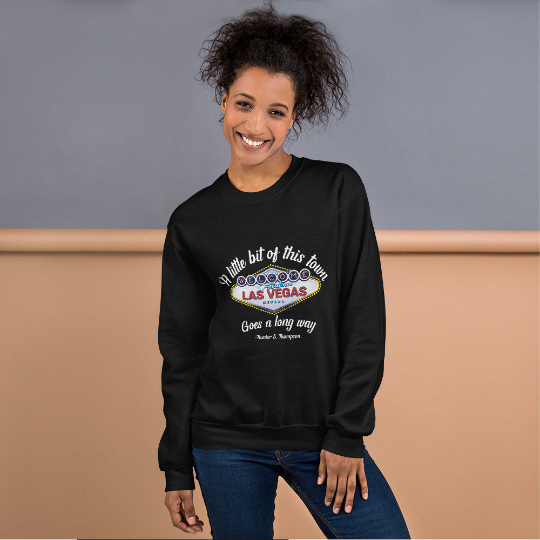 You could get it by placing your order and it would be yours to rock! Guess what? You could take a little bit of this town by getting this amazing "A little bit of this town goes a long way." Fear and Loathing in Las Vegas -shirt.
So welcome to fabulous Las Vegas, welcome to the American Dream. Welcome to quality! Quality is our t-shirt.
Reach out to us today for yours! And then be sure to reserve that exotic car.
Please follow and like us: