Corona Virus in Vegas: What is the Status?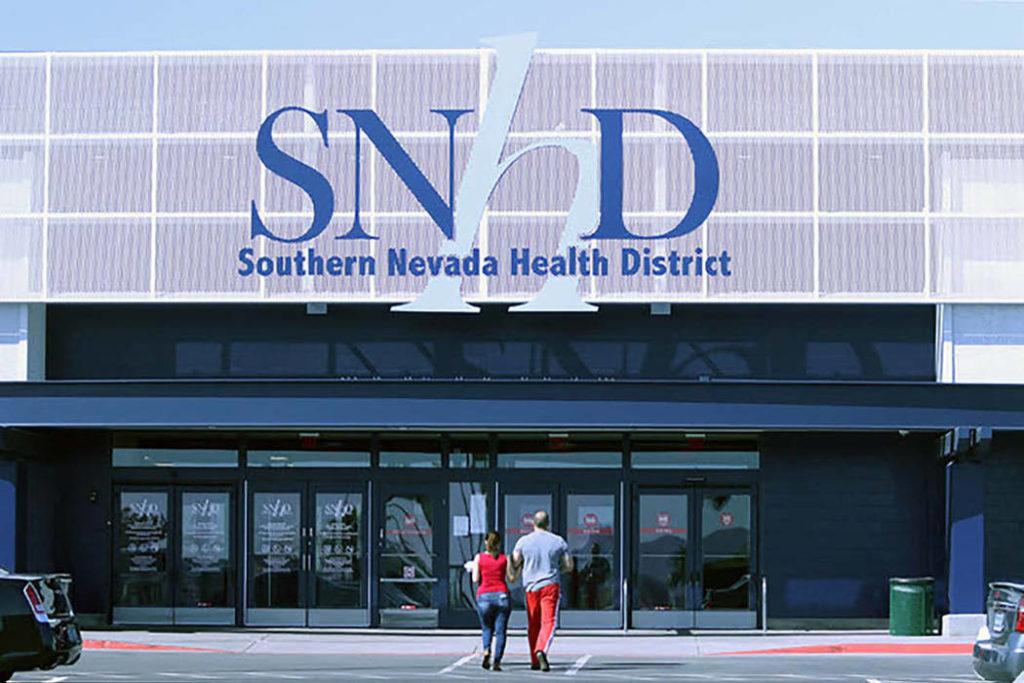 Please refer to the following resources for current and accurate information regarding Corona Virus in Las Vegas. Things are changing rapidly. Refer to reliable sources NOT social media posts without governmental or well known news sources.
At this point, we do not know when it will be ok to travel here. We are as sad as you. We feel badly for all of you who planned, saved, and booked. But we are here for you once things return to normal.
Governor Sisolak March 17, 2020 Stay Home For Nevada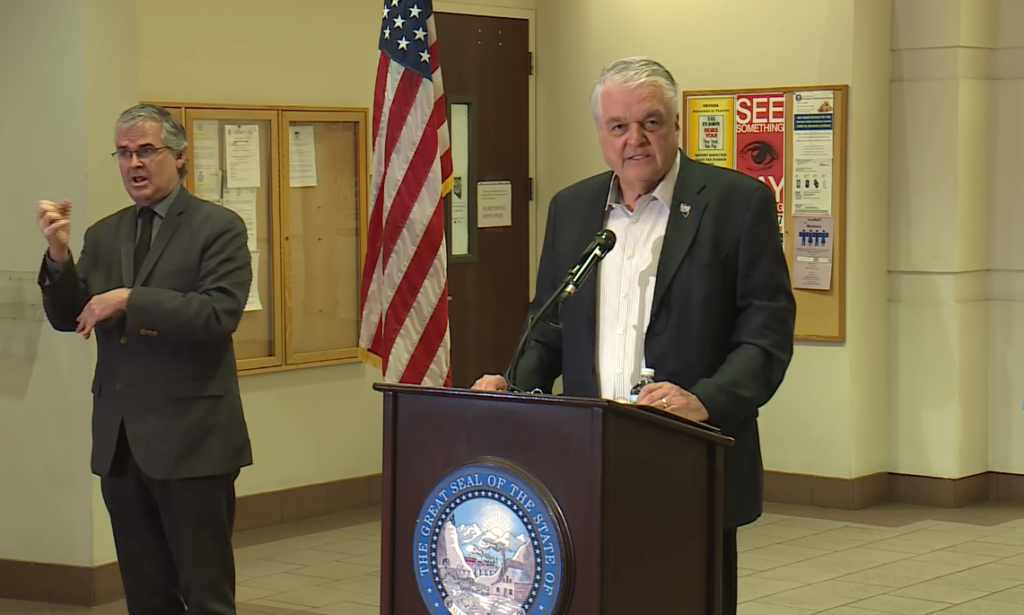 How many cases are in Las Vegas? Visit Southern Nevada Health District website for current information. As of March 20, 2020, there are 126 confirmed cases in Clark County. That's a 52-case increase from Thursday's total of 74.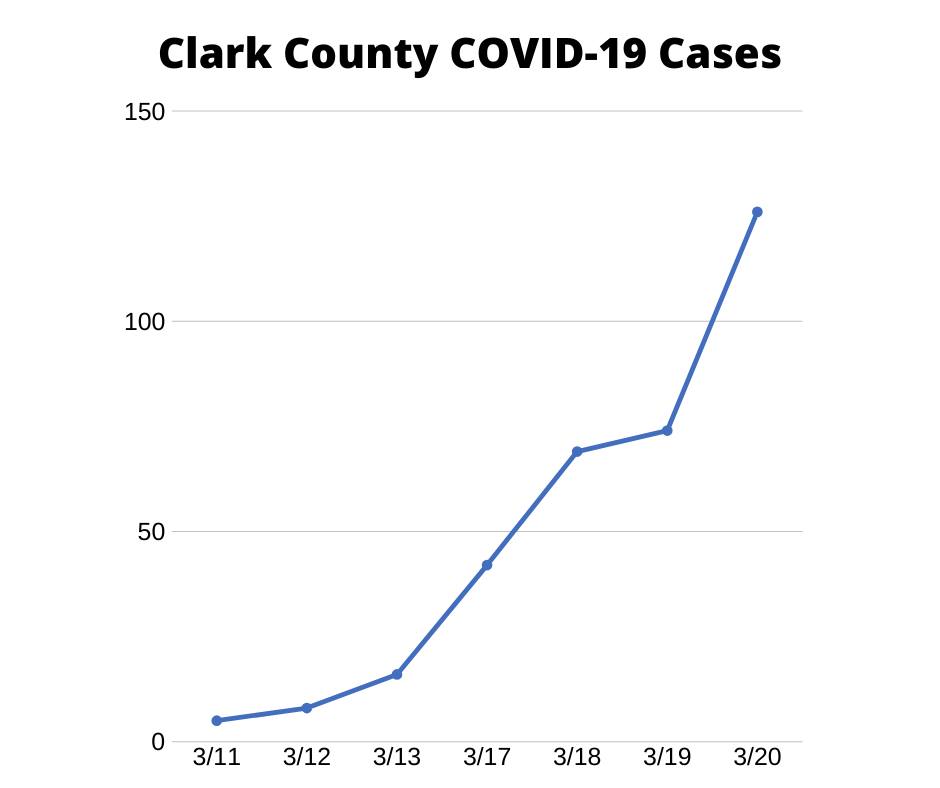 When will MGM take reservations again? As of March 17, 2020, The MGM website says they will accept reservations starting April 2, 2020. Please understand that things might change.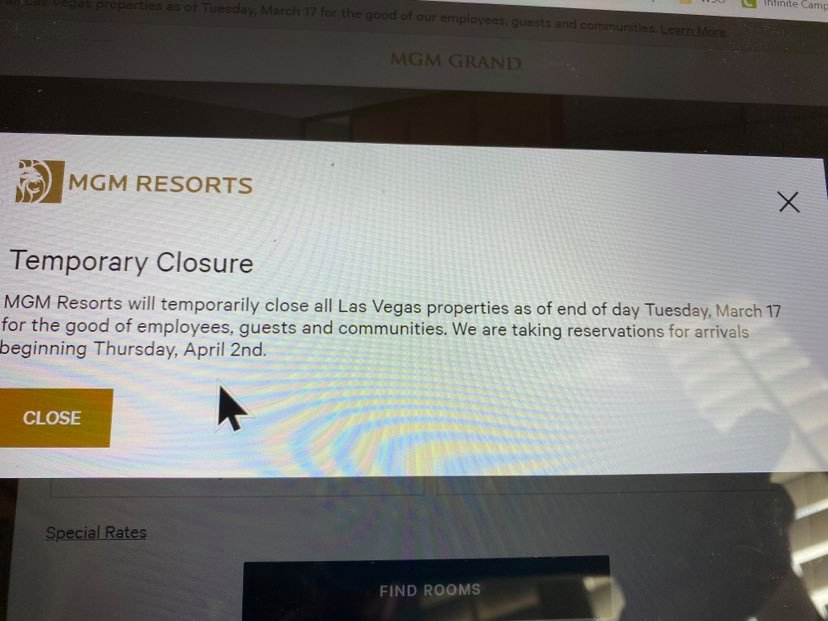 Will The Strip hotels be open for my visit in May or June? We SURE hope so. No one knows right now. Just keep checking back.
Should I cancel my trip to Las Vegas? Only your family and you can make that decision. Use the resources available to make your decision. I know many of you have planned wedding, family reunions for many months. Some of you might need to visit an aging family member etc.
Maybe you are coming to enjoy the great outdoors away from people- (which i will be enjoying now). Hockey, shows, some gaming, some restaurants and hotels are closed as of March 16, 2020.
Corona Virus Questions for locals
Are Las Vegas public schools still open? Closed until at least 4/16/2020 https://www.ccsd.net/
What is website to file unemployment? http://ui.nv.gov/
Are there enough food and supplies in Clark County?
"The supply chains that provide Southern Nevada all of its goods remain strong," said Chairman Kirkpatrick, who noted that 92 percent of goods are delivered by trucking companies. "There simply is no reason to clear the shelves of our local retailers. Panic shopping only induces more of the same. I'm asking everyone to be smarter about this for the good of the community." https://nvhealthresponse.nv.gov/wp-content/uploads/2020/03/Coronavirus-Supply-Chain-and-Panic-Buying-031520.pdf
Original article posted March 1, 2020 (before any confirmed cases)
The government is prepared to combat the outbreak, should there be one in Las Vegas.
"The plan for our public health response is to early detect and rapidly contain introductions of this virus in Nevada," said Melissa Peek-Bullock, Nevada state epidemiologist.
The plan is to immediately quarantine the infected individual. An investigation is expected to ensue. The SNHD Southern Nevada Health District would try to find out where the person went. who the family members are, and who among his peers and family members are likely to have been exposed.
These people who are potentially exposed will be monitored. If they show signs of the exposure, they will also be quarantined.
Related: Things Not to do in Vegas
Preventing Corona Virus in Vegas
Health authorities urge the public to stay at home if they are sick. Do NOT go to public places where you can spread your illnesses. Some employers, like Wynn Resorts are NOW paying you to stay home if you are sick. Attendance points might not be accessed. Check with your employer's Human Resource office.
Very important: Don't touch your head! Don't Pick nose, rub eyes, bite nails. Oh & stay single. Jay H.
Children are also advised to stay at home if they are not feeling well. This goes for anybody who displays signs and symptoms of the virus must immediately consult a physician.
"If you do get sick, please stay home from work, school, or other places that you are in close and in frequent contact with other people," said Nevada Governor Steve Sisolak.
Prevent Corona Virus: Tips to Prevent Getting Infected
The official name of the virus is COVID-19. It spreads in similar ways that the coronavirus family spreads. As of now, the understanding is that it spreads from one person to another, and the virus can transmit if two people are within three feet of each other.
The way they get transmitted is through respiratory droplets. This happens if a person coughs or sneezes. Transmission is also possible if a person touches an object that has the virus, such as a doorknob or a handshake.
Here are some tips to help you stay safe:
Avoid close contact with sick people – the symptoms of Corona Virus in Vegas are similar with the common flu. To best protect yourself, avoid people who display any symptom of the flu or any sickness.
Use a facemask – the CDC has a recommended a type of facemask if you are sick. This way, the virus has lesser chances of getting transmitted. If you are not sick, a facemask is not necessary.
Wash your hands – always wash your hands with soap and water for at least 20 seconds. Make it a habit to do this . You should also not touch your face, nose, and mouth too often if you are in a public place.
Also, make it a point to bring hand sanitizers. Preferably, the hand sanitizer must be 60% alcohol. Use this as an alternative to washing if water and soap are not readily available. What you want is to get rid of the virus in the assumption that you came in contact with it.
Corona Virus Vegas Summary
Please visit Southern Nevada Health District website for any reliable updates.
Corona Virus Las Vegas: Always get your information from reputable sources such as the local governmentmental agencies. Do not share information unless you have a reliable news source. as you are merely adding insult to injury to an already panic-stricken country.
To learn about the Corona Virus, please visit the Centers for Disease Control and Prevention CDC website.
Please follow and like us: