Bellagio Fountain water show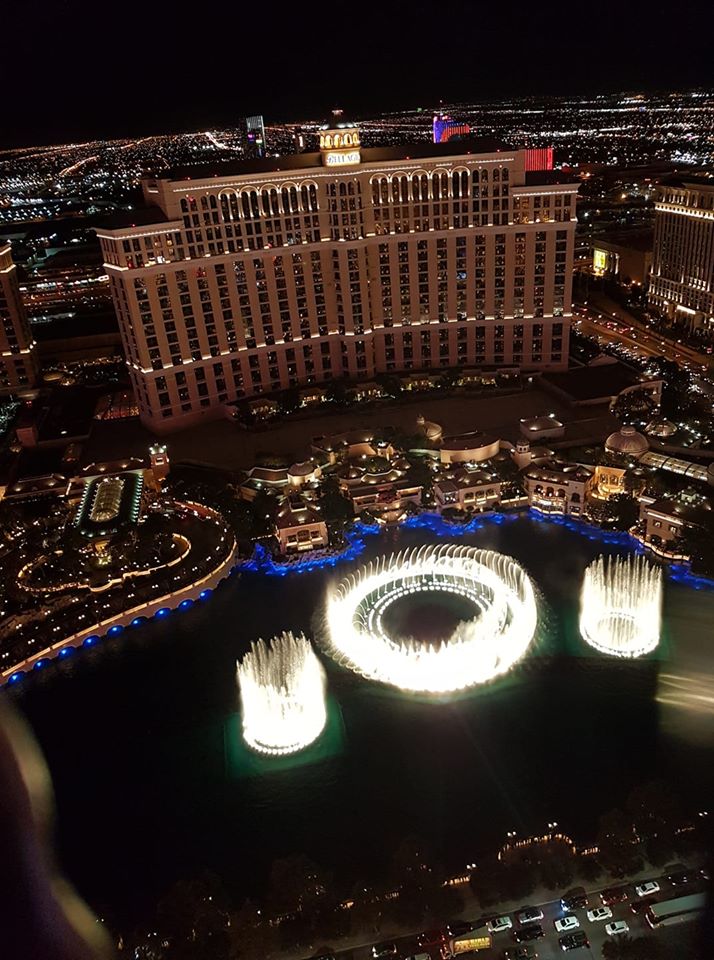 Dancing Fountain
What is the Bellagio fountain schedule is one of most FAQ. The dancing fountains are one of the most popular romantic attractions in Vegas so this is something everyone should visit while they are in Vegas. Always the Bellagio Fountain water show expresses the romantic spirit of the resort.
The Bellagio Fountain situated within 8.5-acre lake has 1,000+ jets that rocket streams of water 460 feet into the open air. The world-famous water design firm called WET Design was created this fountain and also this firm is responsible for the Mirage Volcano and the water features at Aria. This is a very complex water show and there is enough staff to clean, maintain and make emergency repairs on the Bellagio fountains between shows.
A wide range of musical works is waiting to entertain you with the fountain's shows. Musicians, designers, and performance artists were invited to choreograph the Bellagio fountains to these different kinds of musical selections.
The Bellagio Fountain often stops traffic. You might get stuck in traffic! But maybe you will want to view more Bellagio water shows.
Bellagio Fountain Show schedule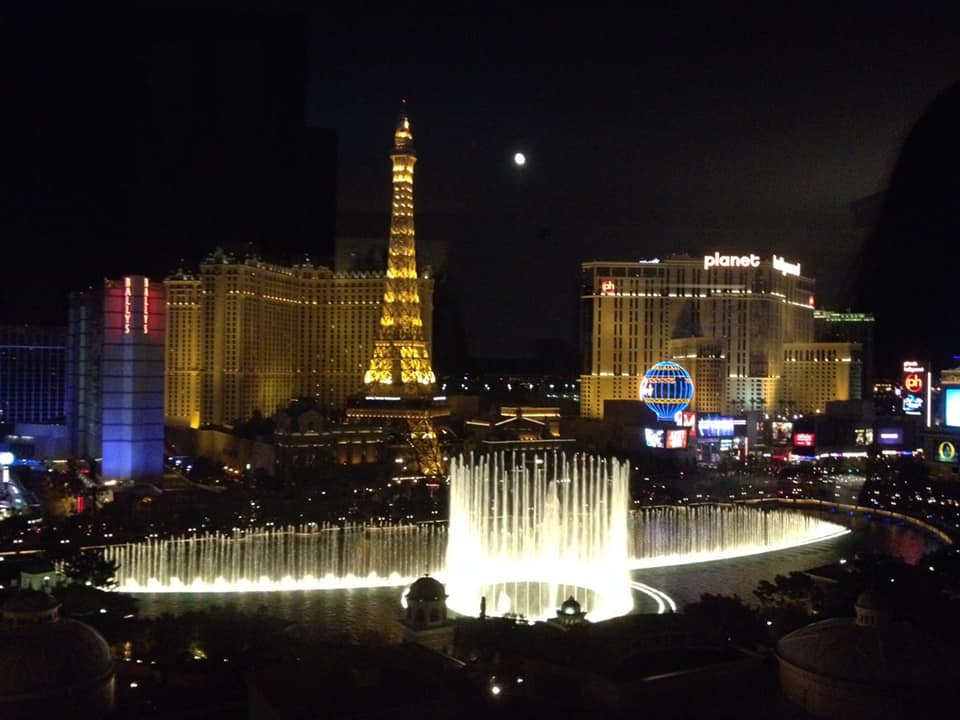 Monday – Friday: There is a show every 30 minutes from 3 p.m. to 8 p.m. and every 15 minutes from 8 p.m. to 12 a.m.
Saturdays and holidays: The show runs every 30 minutes from 12 p.m. to 8 p.m. and every 15 minutes from 8 p.m. to 12 p.m.
Sundays: Fountain show times begin at 11 a.m. and run every 30 minutes until 7 p.m. From 7 p.m. to 12 a.m. the show runs every 15 minutes.
Visitors describe Bellagio Fountain Show
Diya Felton says,
"Just walking up to the Bellagio is incredible. Fountains make it even more spectacular. You also have a nice opportunity to walk through the mall area and then the casino part, everything is entertaining. One of the top hotels to visit. The hand glass blown plates are beautiful."
Bryce smith says,
"Love viewing the fountains while in Vegas. Some of the shows were a little shorter (2-3 min) while others were longer (5-7 minutes) but it was neat to see all the variations. The production was fantastic and each show was superb."
Susan Scott says,
"Beautiful to watch, a great variety of songs. Definitely a must see if you prefer to get out of the casino. Before or after a nice meal makes for a romantic evening in Vegas!"
Have you booked your Las Vegas vacation? If not, check out SW Vacations.
Please follow and like us: